Why Iran's Top Leaders Believe That the End of Days Has Come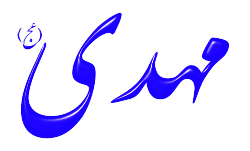 Iran's Ayatollah
Ali Khamenei
and President
Mahmoud Ahmadinejad
are convinced that the End of Days has come. They believe the Shia messiah known as the "Twelfth Imam" or the "
Imam
Mahdi as" will appear soon to establish a global Islamic kingdom known as the caliphate.
What's more, they believe the way to hasten the coming of the Twelfth Imam is to annihilate
Israel
(which they call the "Little Satan"), and the
United States
(which they call the "Great Satan"). We should not, therefore, be surprised that Iran is probing for weaknesses in American intelligence and
homeland security
.
Khamenei told Iranians in July 2010 that he personally met with the Twelfth Imam. He also claimed to be the personal representative of the Mahdi on earth, and said all Muslims must "obey him." Meanwhile, Western intelligence agencies say he continues to work with Ahmadinejad and the Iranian military to develop nuclear warheads and the ballistic missiles to deliver them.
Imam Mahdi as versi ahlussunnah wal jamaah